A Message from our President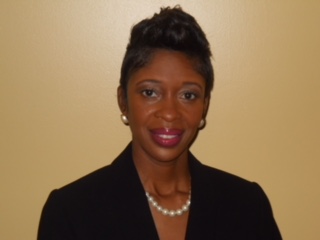 Anika Harris
President, Omicron Chi Omega Chapter 
Greetings, On behalf of the members of Alpha Kappa Alpha Sorority, Incorporated®, Omicron Chi Omega Chapter, we welcome you to our website and the opportunities to learn more about the service we provide to Greater Prince William County and surrounding communities. Chartered in 1985 by eighteen extraordinary, professional, and remarkable women, our chapter has consistently supported the community through various means such as donating backpacks, school supplies, and gift cards to local schools, providing academic enrichment and life skills training to high school students, working with area shelters to provide food and toiletries, sponsoring coat drives, and issuing scholarships to graduating high school students, as well as those currently enrolled in college.
Such as the vision of nine college-educated women on the campus of Howard University in 1908, our chapter continues to make a positive impact toward social change in our community, and the hard-working women of Omicron Chi Omega are committed to the mission of "service to all mankind."
Thank you for your interest in Omicron Chi Omega Chapter and your continued support is more than appreciated.  We invite you to visit our website periodically for updates regarding our signature programs, fundraising events, and international initiatives.
With Servitude and Sisterhood,