A Message from our President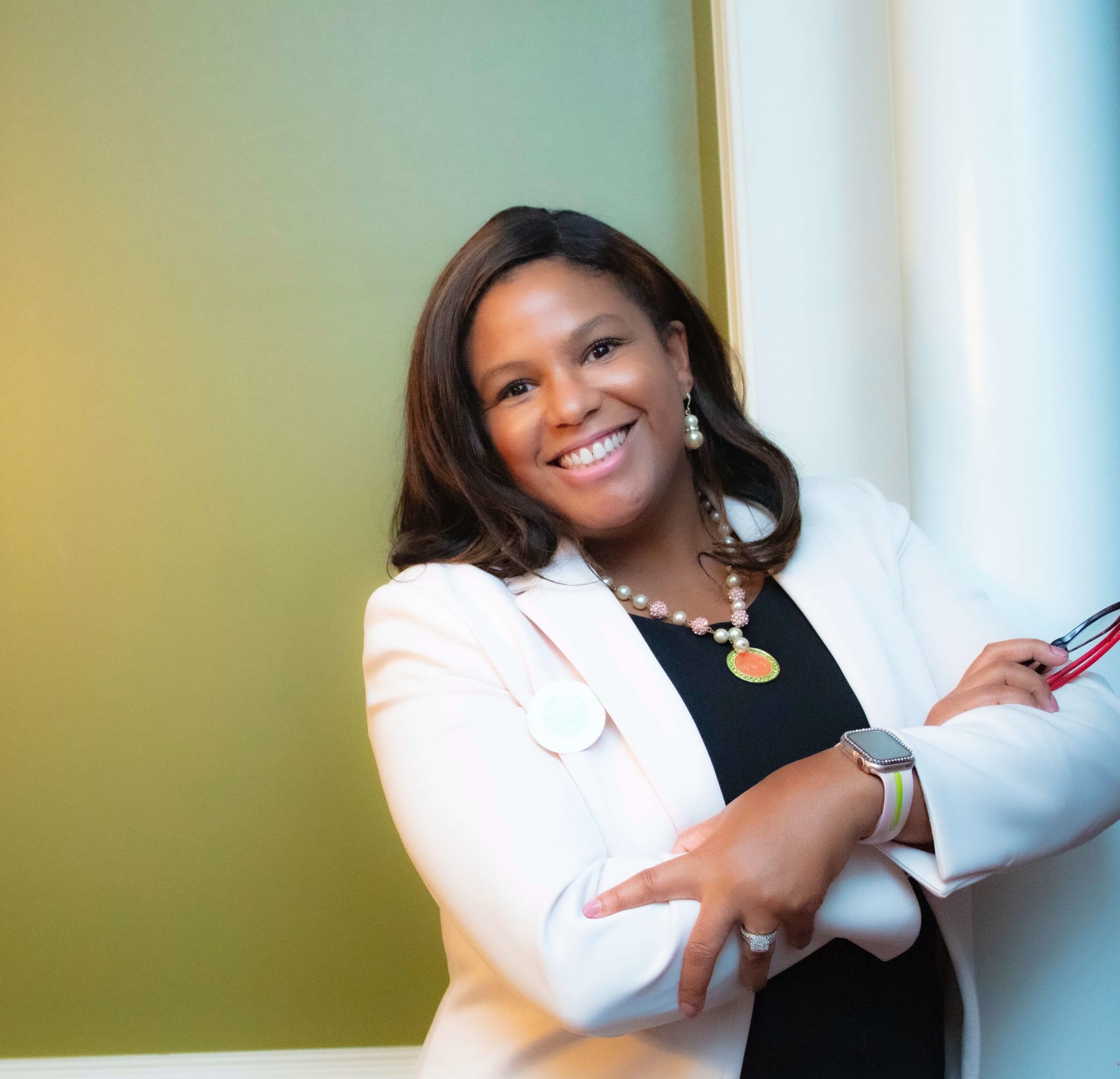 Christina H. Roberson
President, Omicron Chi Omega Chapter 
Greetings, On behalf of the members of Alpha Kappa Alpha Sorority, Incorporated®, Omicron Chi Omega Chapter, welcome to our website. Here you will learn about how we service Greater Prince William County and surrounding communities through a variety of programs and services. Everything we do supports the broader 2022-2026 International Program of Alpha Kappa Alpha Sorority, Inc.(R) under the theme Soaring to Greater Heights of Service and Sisterhood.
Chartered in 1985 by 18 extraordinary, professional, and remarkable women, our chapter has consistently supported the community through various activities. As we soar, our chapter will focus on strengthening our sisterhood and delivering meaningful impact through five program initiatives. Our international program initiatives will focus on empowering our families by addressing childhood hunger, promoting youth development, increasing mental well-being, and supporting senior life. Additionally, our programs will promote building economic wealth, enhancing our environment, advocating for social justice, and creating sustainable programs that uplift our local community.
Through these activities and much more, we continue to fulfill the vision of nine trailblazing college-educated women on the campus of Howard University in 1908. Our chapter is committed to making a positive impact toward social change in our community, and the hard-working women of Omicron Chi Omega are committed to the mission of "service to all mankind."
Thank you again for visiting our website and for your interest in Omicron Chi Omega. Your support is greatly appreciated. Continue to visit this site periodically for updates regarding our signature programs, fundraising events, and international initiatives.
In Service and Sisterhood,
Christina Henry Roberson
President, Omicron Chi Omega Chapter
Alpha Kappa Alpha Sorority, Inc.®