A Message from our President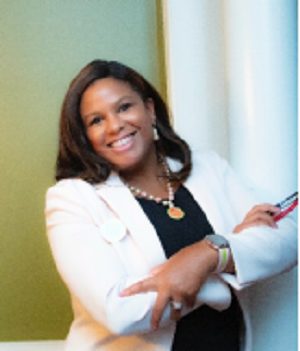 Christina H. Roberson
President, Omicron Chi Omega Chapter 
Greetings, On behalf of the members of Alpha Kappa Alpha Sorority, Incorporated®, Omicron Chi Omega Chapter, welcome to our website. Here you will learn about how we serve the Greater Prince William County and surrounding communities through a variety of programs and services. Everything we do supports the broader 2018-2022 International Program of Alpha Kappa Alpha Sorority, Inc.(R) under the theme Exemplifying Excellence Through Sustainable Service.
Chartered in 1985 by 18 extraordinary, professional and remarkable women, our chapter has consistently supported the community through various activities focused on college preparation and educational advancement through scholarships, women's health and wellness, financial literacy and entrepreneurship, and the arts. We also support our global community through donations of needed items like eyeglasses and shoes, partnering with local organizations to provide support for immigrants and refugees, and providing awareness about global issues that impact us all.
Through these activities and much more, we continue to fulfill the vision of nine ingenious college-educated women on the campus of Howard University in 1908. Our chapter is committed to making a positive impact toward social change in our community, and the hard-working women of Omicron Chi Omega are committed to the mission of "service to all mankind."
Thank you again for visiting our website and for your interest in Omicron Chi Omega. Your support is greatly appreciated. Continue to visit this site periodically for updates regarding our signature programs, fundraising events, and international initiatives.
With Servitude and Sisterhood,
Christina H. Roberson
President, AKA OCO